Bookkeeping Academy
The Bookkeeping Academy was formed to provide students with a solid set of job skills based on real world case studies and scenarios in office administration and accounting jobs.
These training course packages are designed to provide training and support on a range of skills and software programs that are used to perform these tasks.
This year when you enrol into any COMPLETE or Bookkeeping Academy package you get discount membership.
Learn about the Bookkeeping Academy Benefits.
The most popular and common requests from job seekers and bookkeepers are training course packages which include MYOB and Xero.
Office Admin and Accounts Jobs
See the accounts and office admin jobs available to course graduates. When you enrol into a Bookkeeping Academy training course package we'll help you align your resume to the job requirements of your most suitable jobs.
$20 per week Accounting and Office Admin Jobs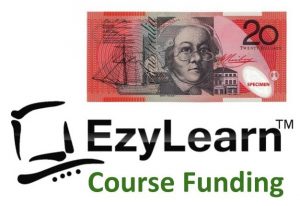 These training course packages will give you the skills you need and with $20 per week interest free course funding you'll be able to pay off the course fees while you learn.
Click on a training package to see the course fees and $20pw information.
Online Business skills for 2022!
As more job seekers and employers realise that office admin and accounts staff can do their work remotely from home more people are exploring online businesses.
An online business can simply be someone
offering their services as a virtual assistant / remote contractor or
running an online shop selling products that they buy and keep as stock.
writing blog posts about something they love and earning money as an affiliate or from advertising
When you enrol into one of our Bookkeeping Academy packages you get FREE access to the Online Business Introduction Course (Level 2 inclusion).
Learn more about FREE Student Inclusions here.
Resume Review
If you are a job seeker and enrol into one of these training course packages you're eligible to receive our Career Academy Resume Review service for no extra cost.
We'll do what we can to make sure you look your best on paper!