COMPLETE Packages
Your goal is what matters to us and if you are here it's because you want to learn as much as you need about selected accounting and office administration software to either:
Get a job
Do better at your current job
Start a business
Manage your business better
We've been creating and updating training courses since 1996 at our Sydney training centres and now we're online we continue to help students achieve their goals. We've been online only since 2007 and our entire team have been working from their homes since then so we can help you.
Employer Recognised and Trusted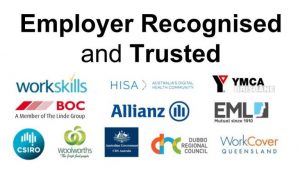 Since 1996 large corporates, Government departments, small businesses and individuals trust EzyLearn Pty Ltd to deliver well crafted and supported Accounting and Office Administration training courses.
We've been ONLINE ONLY since 2006 and use "industry Best" technology to deliver and support these courses for you.
See who recognises and trusts EzyLearn Pty Ltd
Complete or Individual Short Courses
This page contains a list of all our COMPLETE training course packages – beginners to advanced, setup to payroll, budgets and cashflow.
If you don't need the full range of skills just click on a software program below and then follow the links in the description to each individual short course – WHICH YOU CAN ENROL into separately.
Discount Coupon Codes
These COMPLETE Training Packages are discounted already because they include a number of courses but you may find a Discount Coupon Code with further discounts or selected special offers.
Get our Current Discount Coupon Codes Now
$20 per week Interest Free
If you prefer to pay your course off at $20 per week you can – it's your choice! The payment plan option is available just above the Add to Cart button for most courses.
Get more information about $20 per week courses
Accounting Course Bundles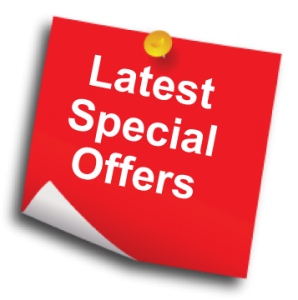 You're expected to know more and more as new accounting software & technology is used by businesses.
These bundles give you skills that are in demand and that will help you find a job.
FREE Training Micro Courses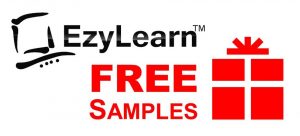 We know the quality of our training materials and how much work goes into creating, updating and support our courses but if you've never heard of us you probably want to trial us and see for yourself if we're the right fit for YOU.
Get our FREE micro courses in bookkeeping basics, Xero Accounts Receivable, Excel Beginners, QuickBooks, MYOB and Digital Marketing – ALL FREE.
Make an informed decision and see for yourself why students, small businesses, large businesses and government departments choose EzyLearn.