MYOB Essentials Training Courses
Introduction to MYOB Essentials

MYOB Essentials is an online accounting software program which is different from and competes directly with MYOB's other accounting software programs called MYOB AccountRight.
MYOB Essentials is 100% online which means you can sign into it with a username and password from any device and from any location. It was originally created to compete with Xero, which is 100% online cloud accounting software.
MYOB Essentials COMPLETE Course Package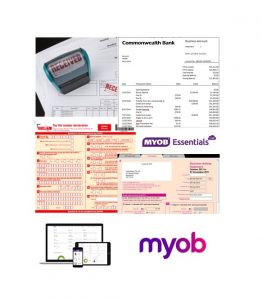 MYOB Essentials offers a well designed balance of features including quoting, invoicing, sales, payments, purchases and other credit management features which are considered to be essential for any business.
It also helps you reconcile bank statements, use bank feeds, be compliant for GST, BAS lodgment and Reporting and Payroll Administration.
See MYOB Essentials COMPLETE training course package
MYOB & Xero Course Combination Packages
If you want to learn MYOB & Xero Accounting explore our popular combination packages:
Bookkeeping Academy COMPLETE Combination training course package (MYOB, Xero, QuickBooks, Reckon, Sage One).
Individual MYOB Essentials Short Courses
Follow the links below to access the beginners and advanced Certificate courses in MYOB Essentials