Bookkeeping Short Courses
Online Certificate in Bookkeeping and Accounting Courses will help you learn how to use specific tasks performed by office accounting staff. Courses to help you:
Up skill to find work
Perform better in your current job
Start a bookkeeping business
Manage your own business
Current Promotions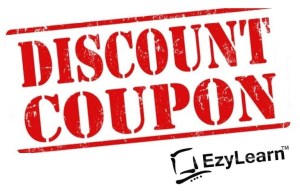 These short courses are available in Beginners Courses all the way to Advanced Certificate subjects and Payroll Administration.
Text the word EZYOFFER to our SMS support number: 0488883655
MYOB, Xero & QuickBooks Complete Packages
If you want to learn as much as you possibly can about each software program explore our Complete Courses in Xero, MYOB, and QuickBooks.
COMPLETE courses includes all skill levels from Beginners to Advanced at a discounted price.
See COMPLETE Bookkeeping Certificate Training Courses
Get FREE Training Course Samples
Get a copy of our sample training materials and learn more about why students choose EzyLearn.
Hear from EzyLearn course graduates about their work experiences with their course and support in EzyLearn's Worklife Video Interview series.
Explore our Bookkeeping Course Catalogue
Click on a course to see the price, discount, course topics, duration and payment options.