Microsoft PowerPoint Course
The Microsoft PowerPoint Training Courses will help you learn how to use Powerpoint to create and edit powerful presentations for a wide variety of office administration purposes.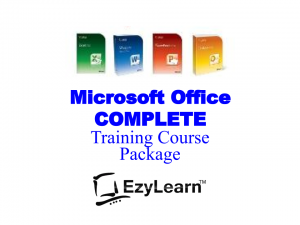 Enrol into the Microsoft Office Academy COMPLETE training course package to get ALL Microsoft Office Courses in one package, including:
hundreds of exercise files to practice with.
Over 20 PDF downloadable PDF training workbooks
Step-by-step practical exercises
Also available on the $20 per week course funding.